If you love creating artistic and unique DIY projects, then you can use maps to make different accessories and decor items for your home or workplace. A map, whether it is old or new, has a distinguished appeal, and rarely anyone thinks to make use of it.
You can take an old map of your hometown, maps of places you dream to visit, or a map of a location that you always want to remember and create eye-catching items. Here are some of the coolest DIY ideas you can make from maps.
1. Photoframe
Source: CanvasArtBay/Etsy
Do you remember where did you meet your other half for the first time? Of course, you do as that place will always be a special spot for you and your partner. If you have an old map of any such location that is close to your heart, you can frame it with your photos to keep the best moments of your life always right in front of you.
2. Map Covered Letters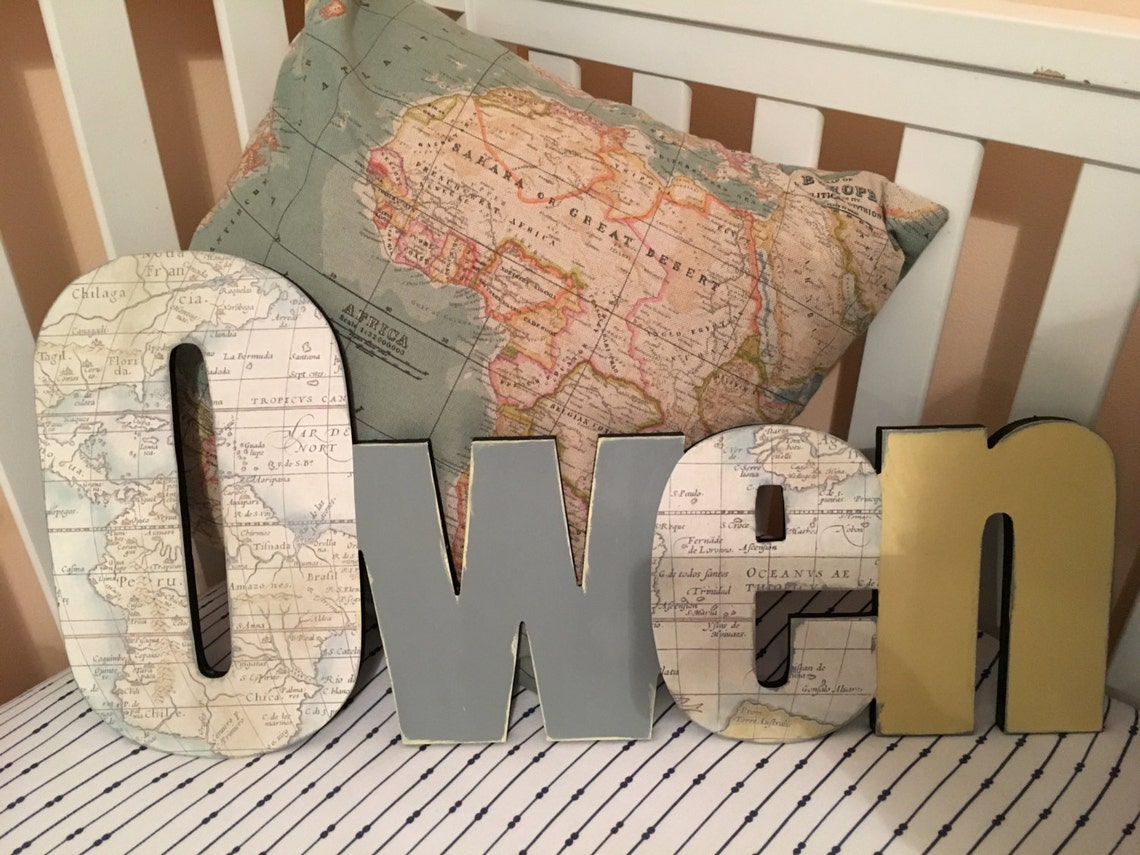 Source: pinkapotamus/Etsy
This is an idea that can turn your kid's room into a colorful and cheerful space. Cut out some big-size alphabet letters from a styrofoam sheet or thick cardboard, cover those with some old maps, and ta-da! Your DIY mapped letters are ready to fill all the empty space in your house.

The map letters also would be a charming addition to your bookshelf area or reading room.
3. Modified Map Paper Pendant Light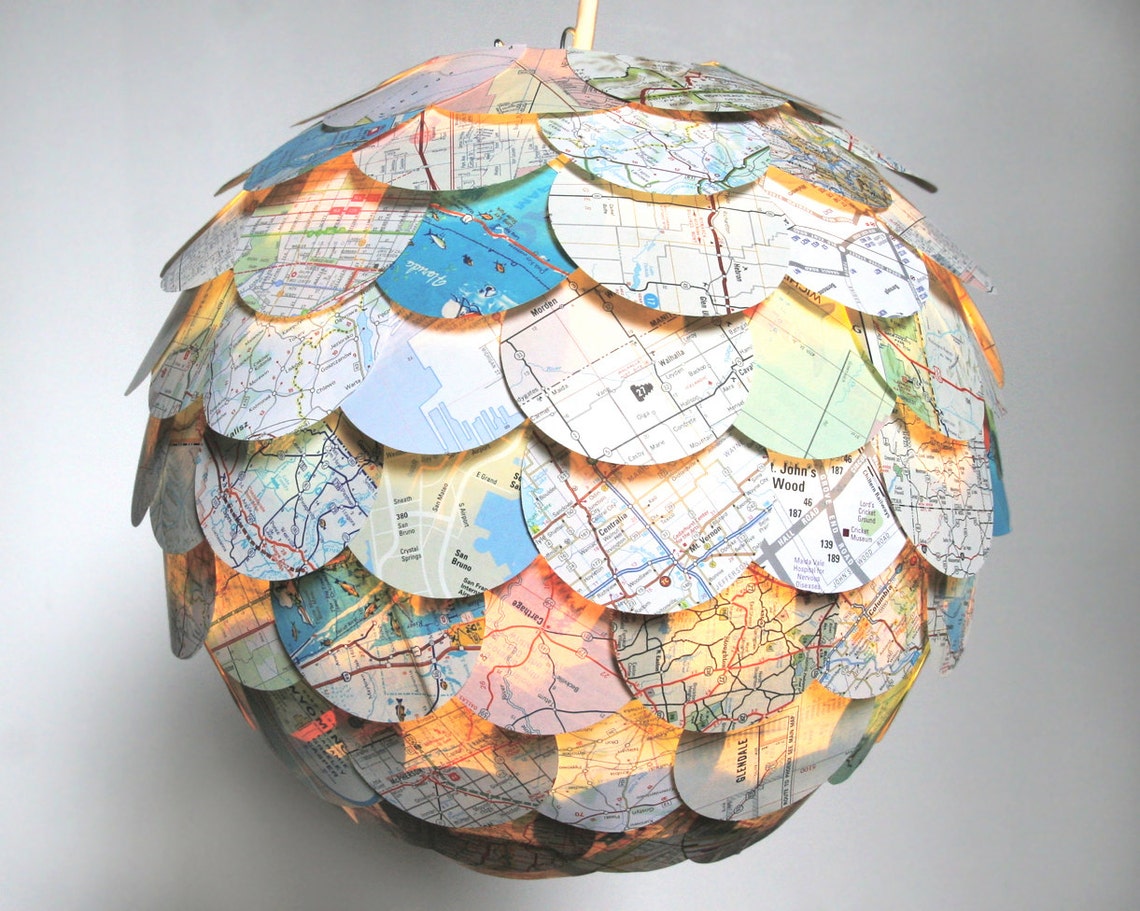 Source: AsterandQuail/Etsy
Cut one or two old maps into small round circles, and glue them to your paper pendant light. You'll be amazed to see the ambiance that the modified paper light would create.
4. Map Roses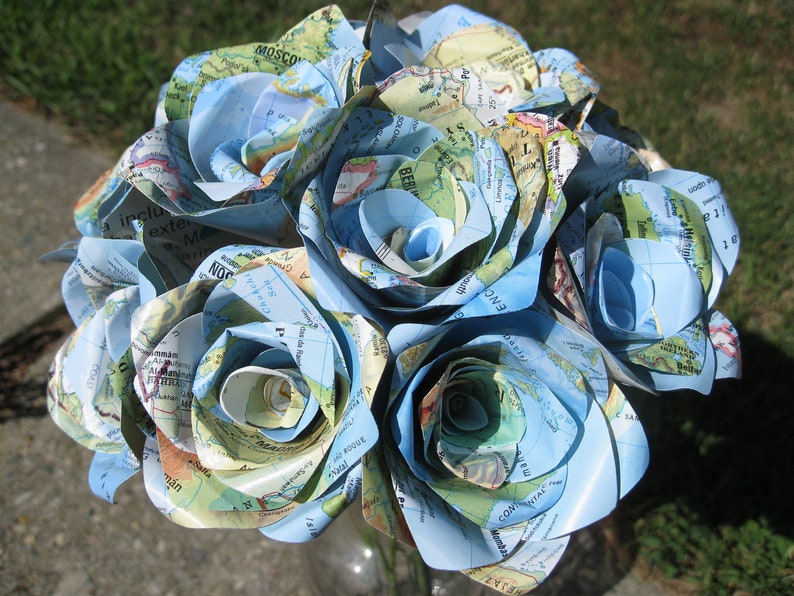 Source: TreeTownPaper/Etsy
Bored with paper planes and flowers? Try making roses with maps; they are easy to make DIY decorative items. All you need is some maps, watercolors, scissors, green floristry wire, tape, glue gun, and marker.
Once they are ready, add some little splashes of paint on them, and they will look very beautiful no matter where you place them in your home.
5. Map Suitcase
Source: Jewelkeeper/Amazon
This is a DIY map idea that every traveler would love. Grab a large size world map, cut it to the right dimensions, and wrap the same all over your suitcase to give it an eye-catching look.
In case you have some old suitcases that you no longer want to use for traveling, turn them into mapped cases that would give a nice antique touch to your home.
6. Map Lamp
Source: Lamp-In-A-Box/Amazon
Are you looking for an innovative interior home decor idea? Try covering your bedside lamp with an old map. This super-easy DIY trick would give a nice vintage look to your living or working space and keep your spirits high if you have the habit of working or reading till late at night.
7. DIY Map Coaster
Source: Define Design 11/Amazon
Creating map coasters is very simple; you can choose the maps of your favorite places for this project and paste those on thick plastic or wooden tiles to make your own map-decorated coasters.
The next time you will be having a cup of tea, the coasters would remind you of the adventures you once promised yourself.
8. Mapped Storage Box
Source: Punch Studio/Amazon
Thinking of throwing away those packaging boxes of your newly bought shoes? Have your second guesses because we live in an era that demands thoughtful practices that promotes sustainability. Just paste a nice old map over your shoebox and here you are with an attractive storage utility that keeps your things safe and well-organized.
9. DIY Map Votive Candles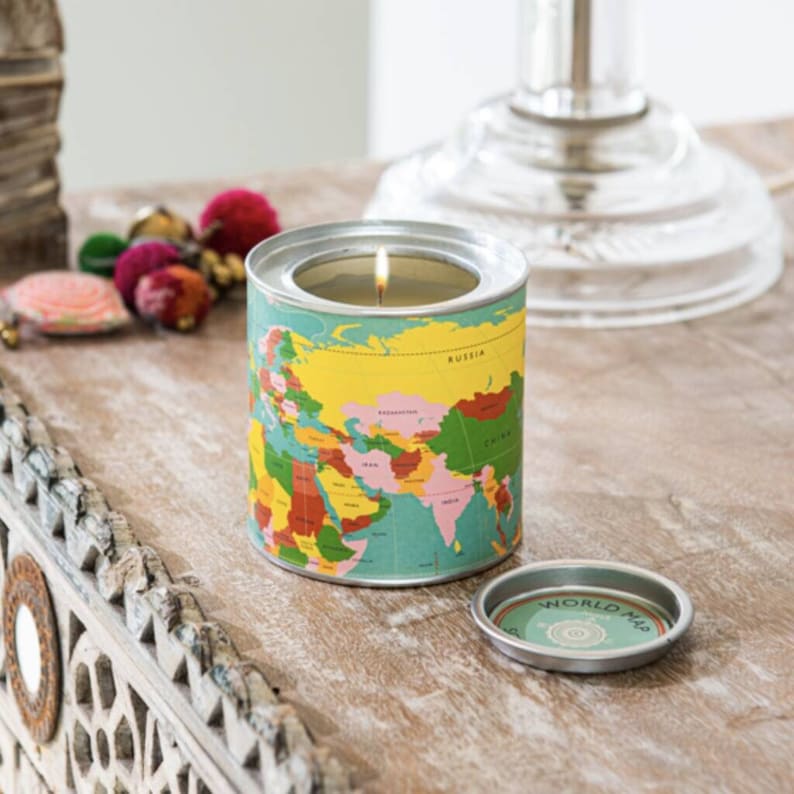 Source: letteroom/Etsy
This is a bright and lovable home decor idea that is super easy to implement. Cut out a map as per the size of your candle holders and paste the map cutouts around it. These aesthetic DIY map candles are a great table decor option and they will definitely make you feel proud of your creativity.
10. Map Pendant Necklace
Source: Antong/Amazon
If you are unable to wear a good-looking necklace because it has an empty pendant case, don't worry! There is a less expensive but highly creative way to make your necklace appealing. Just put a map in the pendant, cover it with glass, and you are ready to show your friends the unique piece of map jewelry that you smartly created yourself.