What if you could build your own hand-crafted home and office furniture in a few steps instead of buying them? With wooden pallets, you can make this happen. Whether you are thinking of buying a full-size office desk or you need a small corner table, recycled wooden pallets can be easily turned into your desired piece of furniture, and the best part is that it saves a lot of money.
So before you buy that glossy set of office furniture that would end almost all your monthly savings, here are some of the best DIY pallet desk and furniture ideas that you must try.
1. Minimalistic Corner Pallet Desk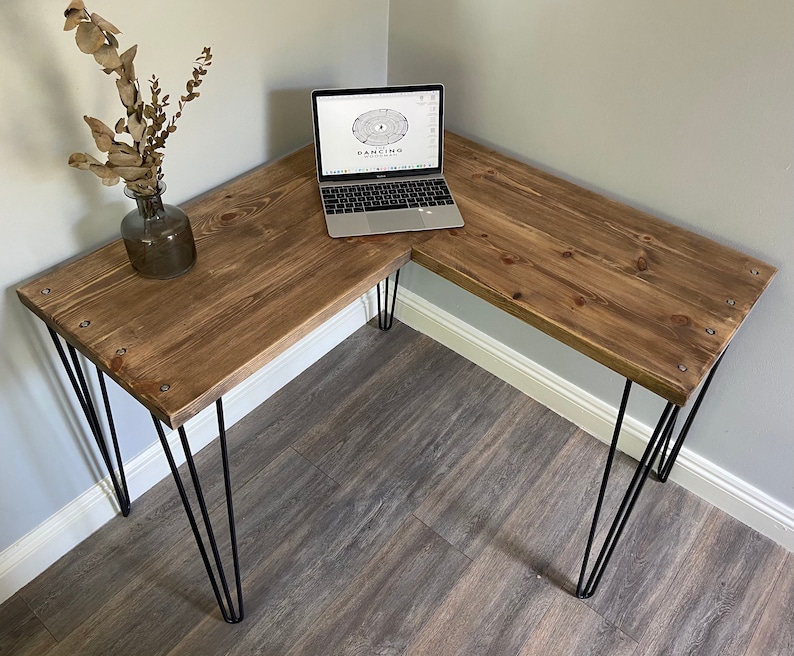 Source: TheDancingWoodman/Etsy
If you are the type that looks for a corner to do your office work in a peaceful and private manner, here is a pallet desk idea that won't take much of your time to turn into a reality. It'll also give you the perfect corner office table experience.
2. Pallet Book Shel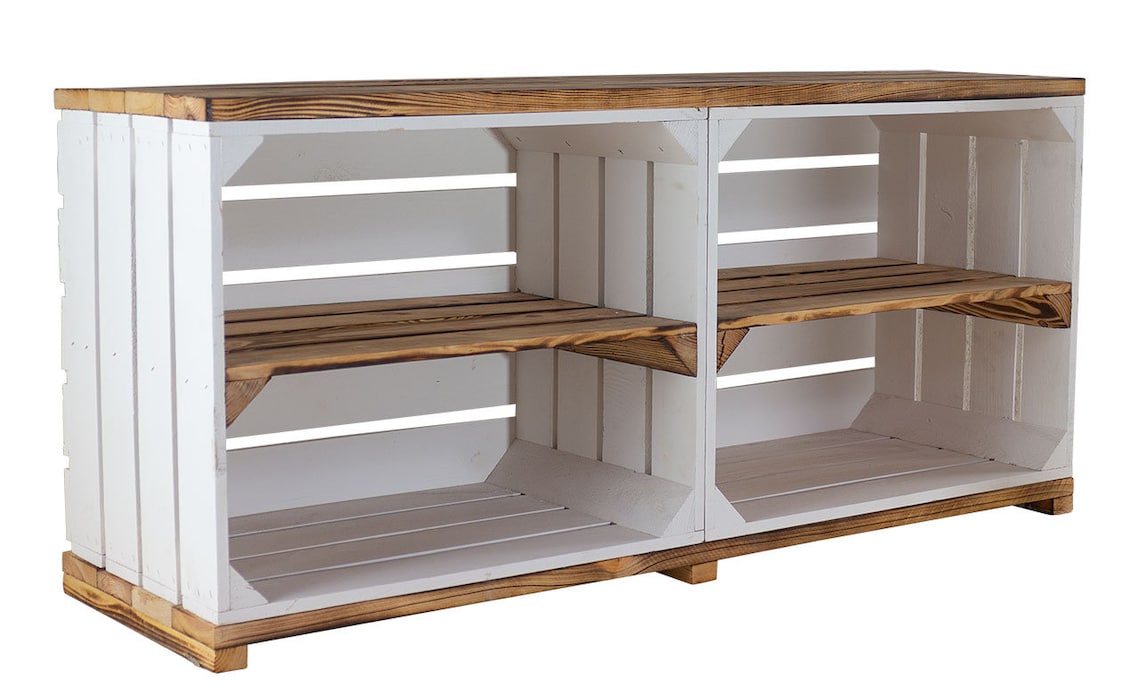 Source: KreuzbergerKisten/Etsy
Here is a multipurpose pallet shelf that can be designed to store all your books, important office files, or even your favorite classic music album collection. This DIY pallet furniture can be mounted on a wall or used as a TV unit placed on the floor. You can also paint it any color matching your interior, or desire.
3. Pallet Sofa Chair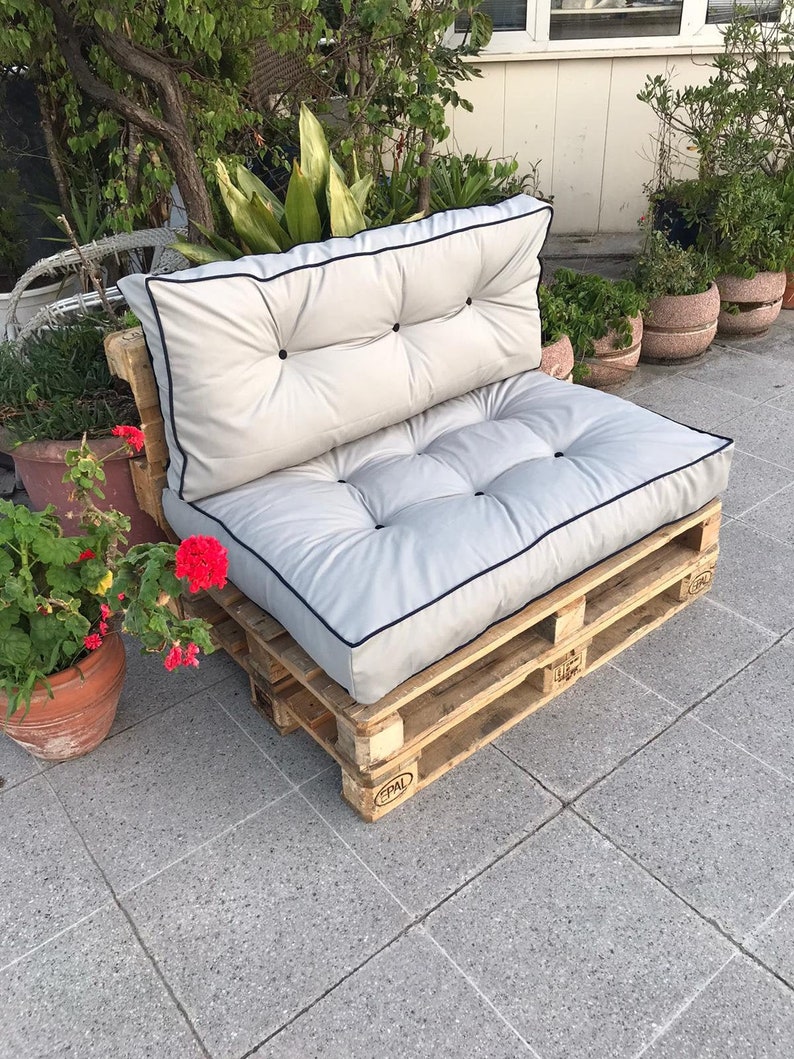 Source: UniqueFloorCushions/Etsy
Think of a comfortable and classy sofa chair that you can have without compromising on your other needs. The pallet sofa chair is one such piece of DIY furniture that you can make from a log of old wood pallets.

It would cost you nothing as compared to the amount you pay for a brand new similar-sized sofa chair. Just place them in your office or living area and see how they make the visitors a fan of your creativity.
4. Pallet Center Table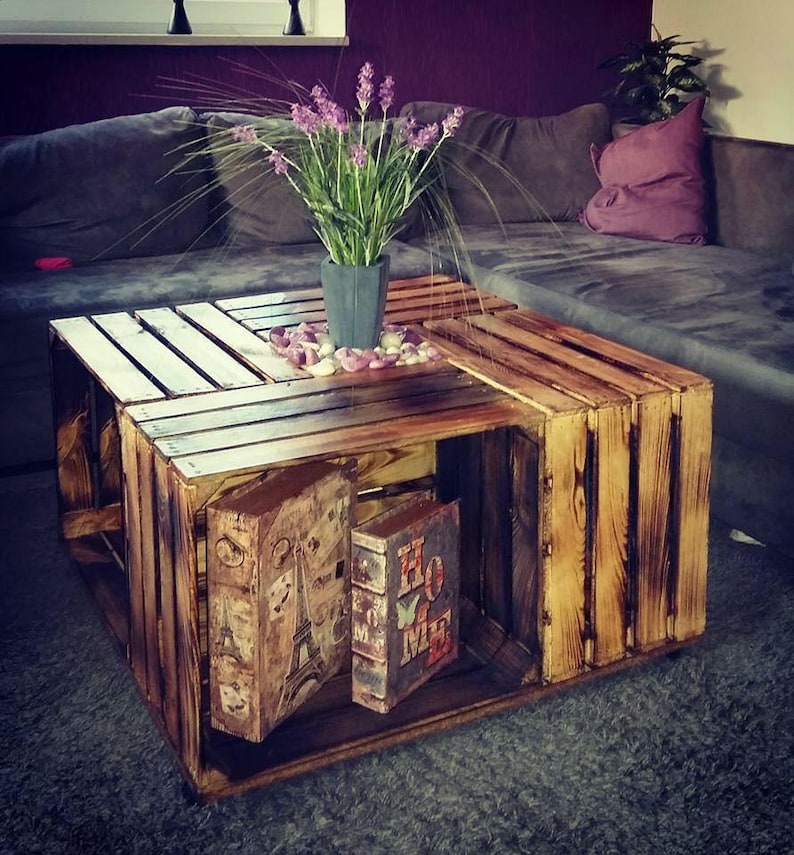 Source: KreuzbergerKisten/Etsy
Who doesn't want an attractive center table for their living room? Using a hammer, some nails, and pallets worth a few bucks, you can easily create a compact and super spacious DIY pallet center table that will look like a piece of expensive antique furniture.
5. Pallet Pathway
Source: Plow & Hearth/Amazon
Make your home's outdoor space stylish by adding a cool pallet pathway. Here's a simple DIY pallet idea that you can apply in your gardening space to make it more appealing. This cool pathway can be built with any kind of scrap wood available in your home or around.
6. DIY Computer Riser Desk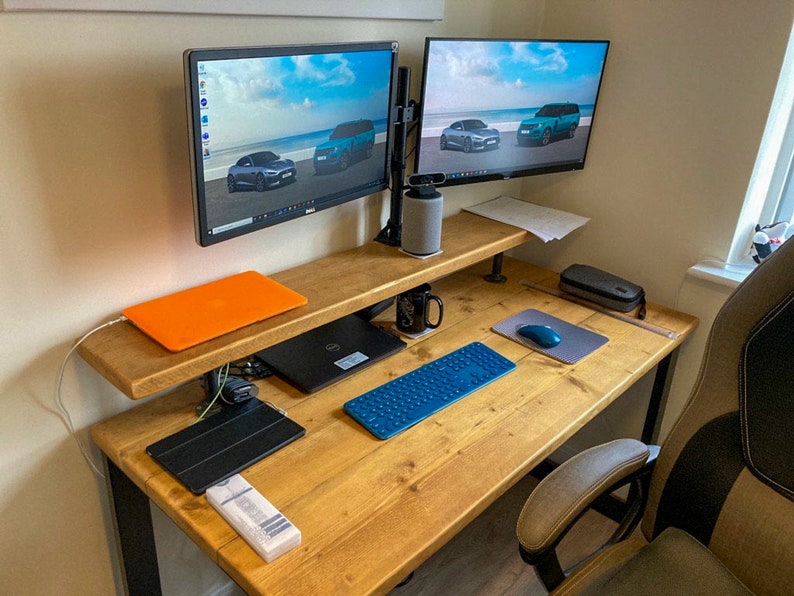 Source: PastosCo/Etsy
Why buy a computer desk when you can make one yourself? Try this cool DIY idea that allows you to create a spacious workspace desk with a fixed riser, just from wooden pallets and some scrap metal pipes.
7. Pallet Chair-Table Set For Kids
Source: Generic/Amazon
Your kids would adore this DIY pallet furniture set. All you need is some scrap wood, wood glue, a woodcutter, and your basic DIY toolkit. Within a couple of days, you will be able to gift your kids a solid, handmade study table-chair set.
8. Foldable Pallet Desk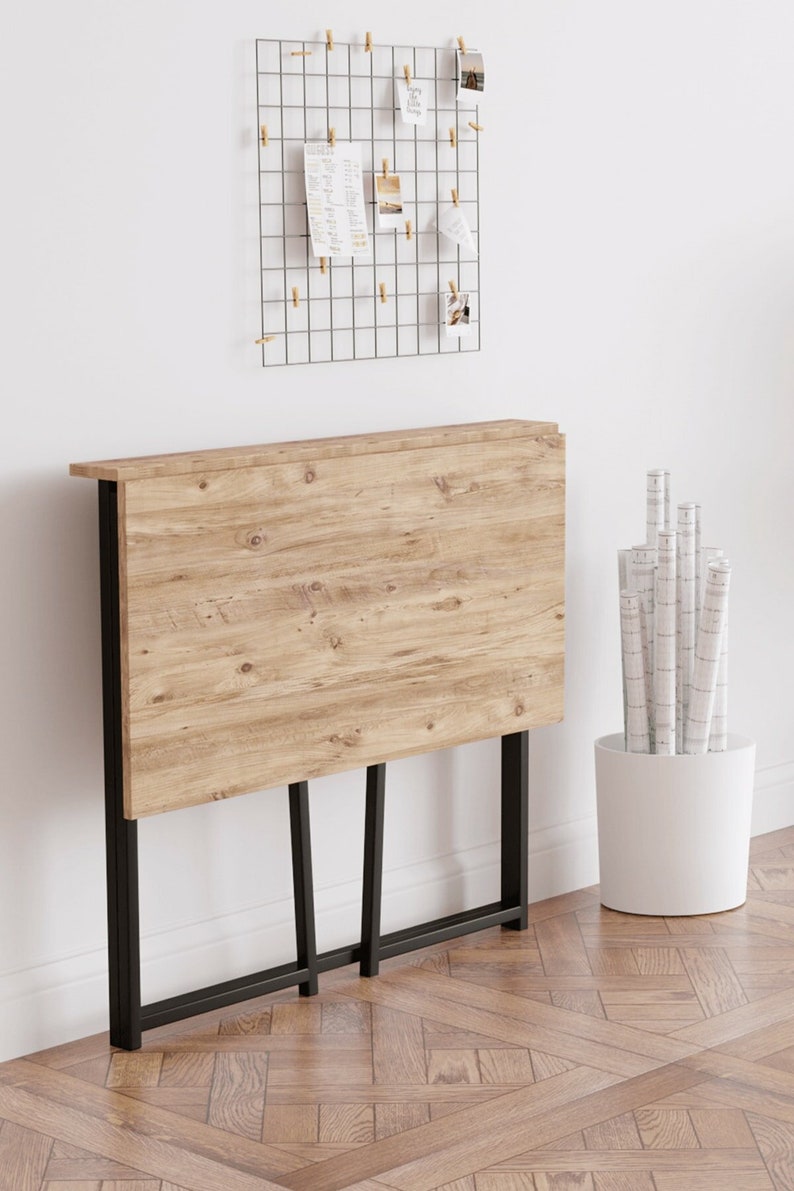 Source: BANGSTORECo/Etsy
If you dream of an office desk that you can carry anywhere with you, here is a DIY pallet furniture idea that can fulfill your wish. The foldable pallet desk is great for a small workspace, and if you also happen to be a craftsman who likes to work on unique and meaningful DIY ideas, then you must try making this one.
9. Wide Office Pallet Desk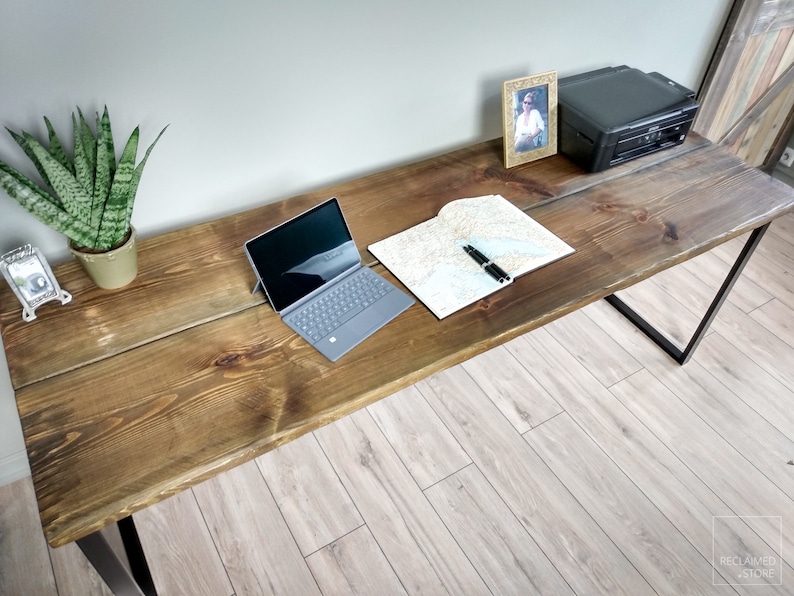 Source: MyReclaimedStore/Etsy
If you're looking for a nice and wide office table that could keep all your workspace accessories and gadgets well-organized, here is a DIY office pallet desk idea that would add a vintage touch to your interior. You can also put a rectangular glass top or transparent table cover over this pallet table to give it a more standard look.
10. Floating Pallet Shelf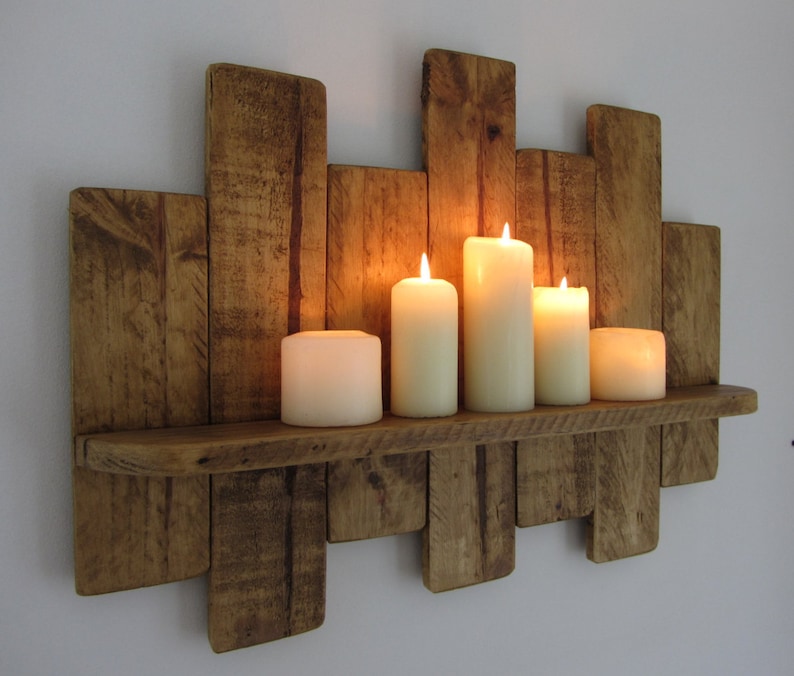 Source: TimberWizards/Etsy
Bonus
Fill the empty walls in your office or home with this easy-to-make and easy-to-install DIY pallet wall mount shelf. You can place flower pots, candles, antique artifacts, or mini lamps on this shelf to make your interior more pleasing.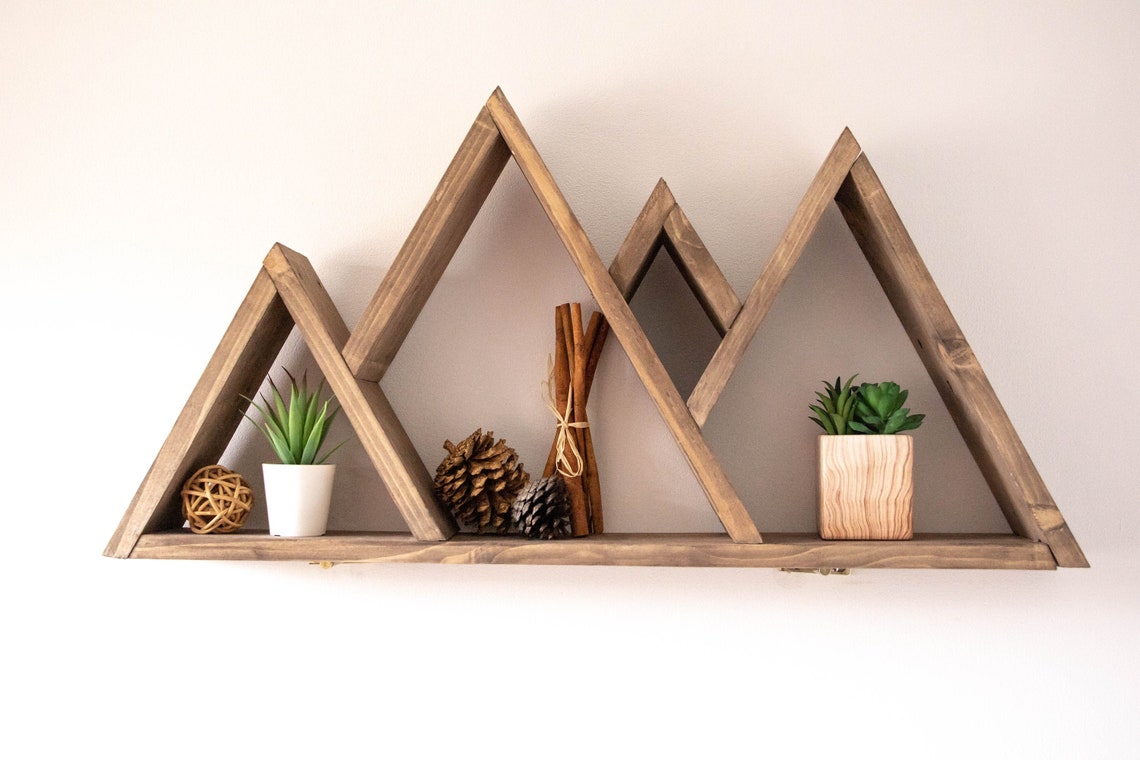 Source: ElliottWoodworkUK/Etsy
For your DIY floating shelf idea, you can also come up with some creative minimalistic designs that don't require a lot of wood pallets and effort but still give your wall an amazing look.