Imagine an oven in your backyard totally dedicated to cooking hot spicy pizzas whenever you have a craving. Doesn't it sound like the coolest outdoor cooking idea? Wood-fired pizzas are always a good idea as they have this extra smokey flavor and richness that you might probably not experience at an ordinary pizza restaurant.

So if you have some spare time and space, here are pizza oven ideas that would put an end to all the excuses that prevent you from having a home-cooked pizza whenever you want.
1. Large Brick Pizza Oven
Source: Shawn Nofziger/YouTube
This pizza oven comes with extra space to keep your wood or outdoor cooking essentials as well. Made to last for generations, this large oven takes some time to get built but once completed you can use it to make any type of pizza you want in a super quick and easy way.
2. Creative Pizza Oven
Source: Creative Cement/YouTube
If you have a large broken jar that is of no use now, this is a DIY oven idea that will let you cook perfect pizzas in your broken jar. It is easy to build as you already have the top and all you need to do is construct a base for your oven.
3. Movable Pizza Oven
Source: Phil Reilly/instructables
If you need a wood-fired pizza oven that can be placed anywhere in your backyard depending on your need. Then all you need is a wooden crate, bricks, cement, and then you can create your own highly efficient movable pizza oven which will remind you of your creative intelligence, every time you cook pizzas inside it.
4. Multi-Storey Pizza Oven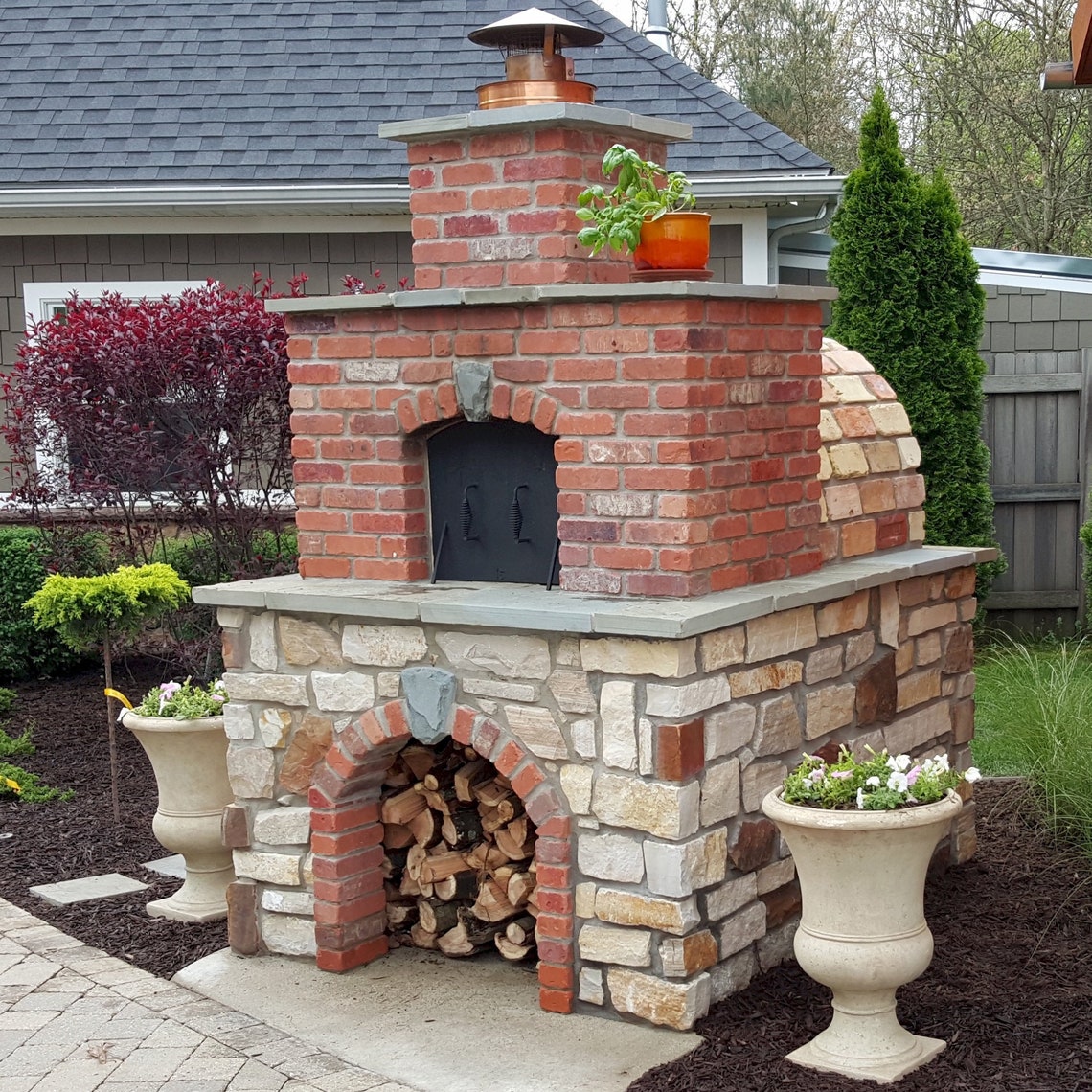 Source: BrickWoodOvens/Etsy
Here is a beautiful pizza oven with an antique design and spacious cooking area. The lower part of this oven is made using stones for a unique look and the upper part is made with bricks and stone slabs. So, if you looking for a permanent pizza maker that is powerful enough to meet the cooking standards of your pizza parties, there is no better DIY solution than this one.
5. Gravel Pizza Oven
Source: 1000 Craft Ideas/YouTube
You may not always need bricks for making your own DIY pizza oven, and this one is just made from colorful pebbles, gravel, and cement. Perfect for homes with limited outdoor areas, this mini pizza oven can be built just within a couple of days.
6. Pot Pizza Oven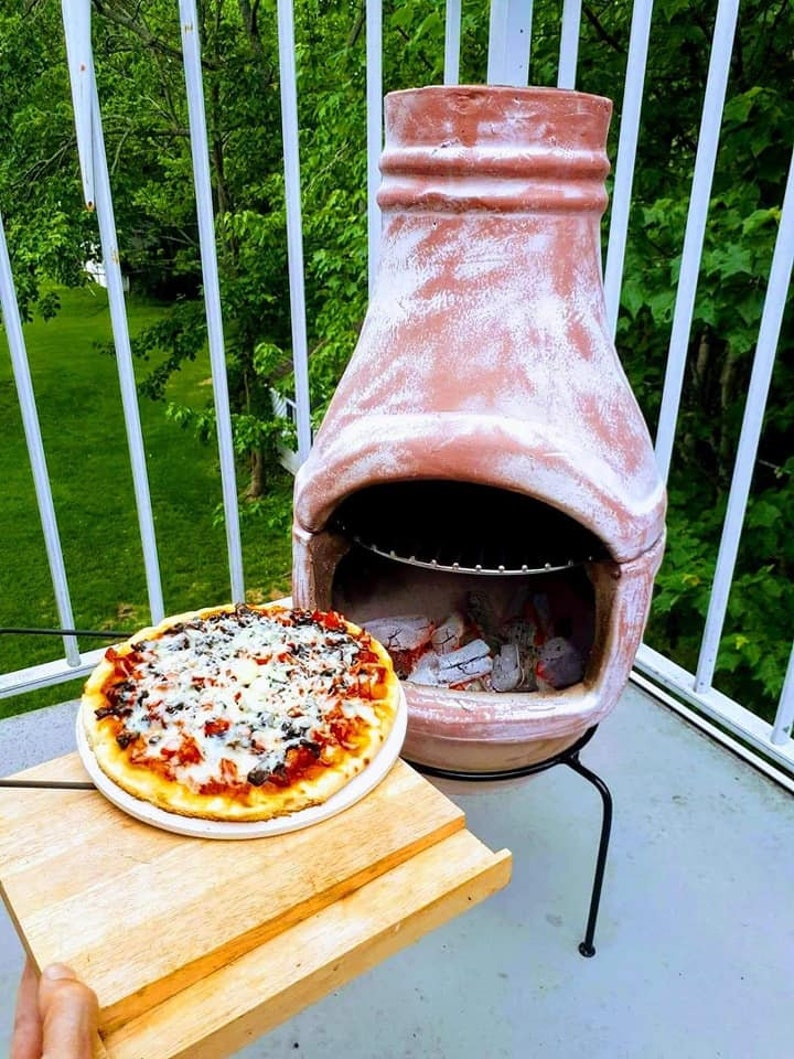 Source: PotterySolyTierra/Etsy
With this smart DIY pizza oven, now you can cook wood-fire pizzas anywhere, anytime. In case you don't have the time to built a pizza oven, and you also don't have the required outdoor space, just pick an old pot and turn it into a beautiful mini pizza oven like this one.
You can also buy a ready-made pot pizza oven here.
7. Clay-Made Bread and Pizza Oven
Source: SimpleNick - Nick Collins/YouTube
Food served or cooked in clay utensils is healthier and able to neutralize the pH balance in your body. If you are health-conscious and look forward to creating an eco-friendly oven to bake your own bread and pizza, then you should definitely build a clay oven.
8. The $100 DIY Pizza Oven
Source: KJ & Dr Andy/YouTube
If you have an old iron or steel barrel inside your store, you can turn the same into a super cool DIY pizza oven. Cut the barrel in a semicircular pattern, cover it with some concrete, make a concrete base inside it, and ta-da! Your very own $100 pizza oven is ready.
9. Earth Pizza Oven
Source: Rob Greenfield/YouTube
Pizza ovens come expensive, but with this DIY pizza oven idea, you don't need to spend thousands of dollars to set up your own outdoor oven. Within a limited budget, this oven can be easily built by reading instructions mentioned in a book by Kiko Denzer and Hannah Field called 'Build Your Own Earth Oven'.
10. Stainless Steel Pizza Oven
Source: ilFornino Store/Amazon
If your DIY skills really don't stretch any further than taking it out of the box then this wood-fired pizza oven from ilFornino might be the best option for you. It is constructed from high-grade stainless steel and built to last many coming years.
Source: The Expert Amateur/YouTube
Or you can take inspiration from its design and built your own metallic pizza oven from an old metal barrel.